Some of you may have been privileged to meet the fantastic Fahrenkrogs in our club.  Kim and Steven have a son, Justin, who plays on our B06 Red team (and our B05 Red team too!). The Fahrenkrogs are part of K2 The Church here in Salt Lake City, and for twelve years they have had a ministry partner with the Iglesia en Transformacion, which is located in Tegucigalpa, the capital city of Honduras. This church is located across the street from one of the worst neighborhoods in the whole city (gangs, drugs, violence, extreme poverty) . The Iglesia runs a program that serves the children from that neighborhood daily — weekday meals, tutoring, school supplies, clean clothes, a bible lesson, and above all, a loving and safe environment. On the weekends, the kids have youth group, music lessons (they have a full band!), and FUTBOL!  (see where we are going with this??)  Check out this article written about their futbol program.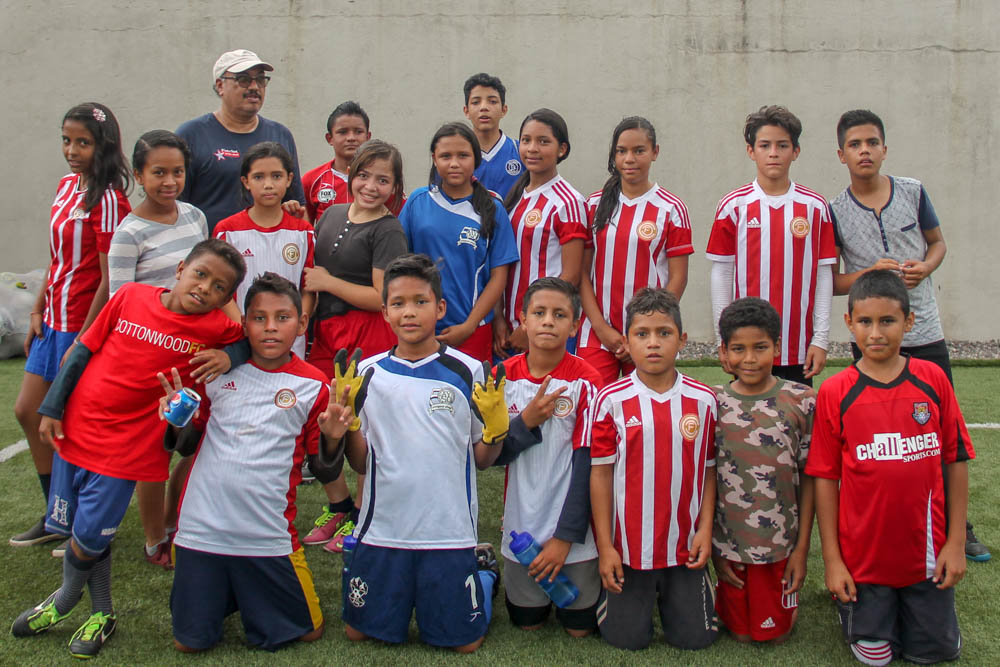 The pastor indicated that they have kids wanting to play, but most do not have the clothing and equipment needed. Kim is returning to Honduras in October, and we are hoping we can gather any clothing or soccer equipment that can be donated. Shin guards, cleats, jerseys, etc. The church has 501c3 status and we can receive tax donation slips if desired. We made some donations last year, and with so many CFC uniforms with our previous design available, we thought we could donate some of those uniforms to their program.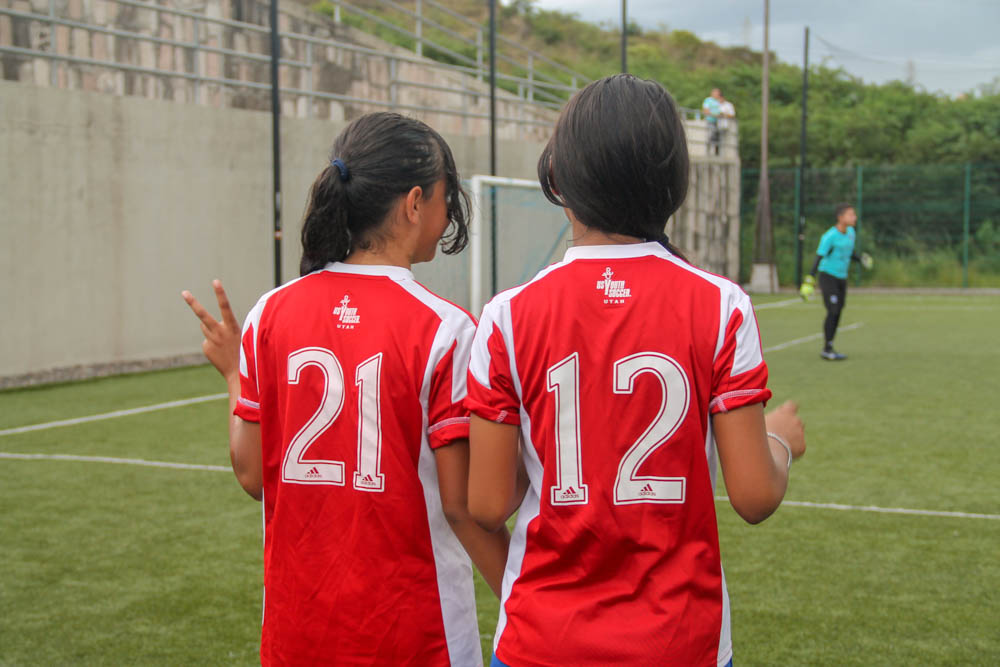 Would you like to donate? Please deliver anything you can provide to your Team Manager and items will be given to Kim to take with her on her trip. It can be uniforms (larger sizes are preferred, but nothing will be turned), equipment, etc. We will conclude this drive on Saturday, October 6, but if you are going to donate, just do it now while it's on your mind!
Muchas gracias!!! (and many thanks to Kim and Steven for making us aware of a way we could help, and for doing a ton of leg work for this.)