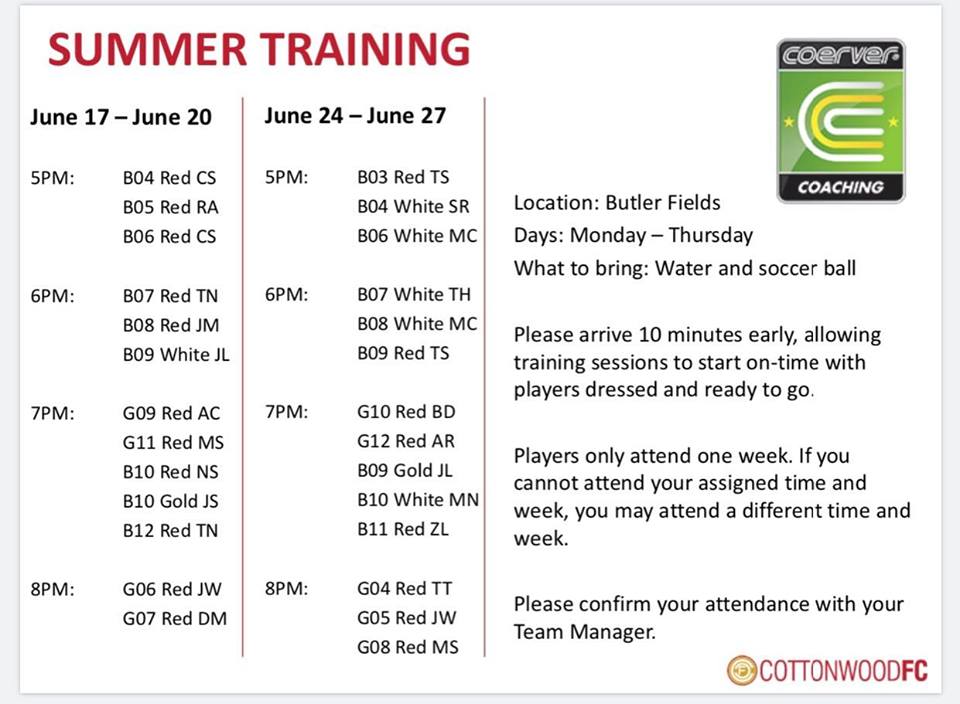 Coerver Camp begins next week! Your team manager should have sent each team their designated timeslot. Just a few friendly reminders: 
•Be dressed and ready to go at least 10 minutes before start time. 
•Bring a ball. 
•Bring water. 
•Training will be on the south east field at Butler.

We are looking forward to some great training. Please take advantage of this amazing opportunity!

(Note**Your team's assigned time slot may be different than what is listed here. Your team manager should have messaged you with your correct assigned time).