Our club had our annual night at the REAL Salt Lake soccer game August 14, 2019. The night was one to remember as REAL upset the Seattle Sounders 3-0. Cottonwood FC players had the opportunity to participate in opening ceremonies by running on the field,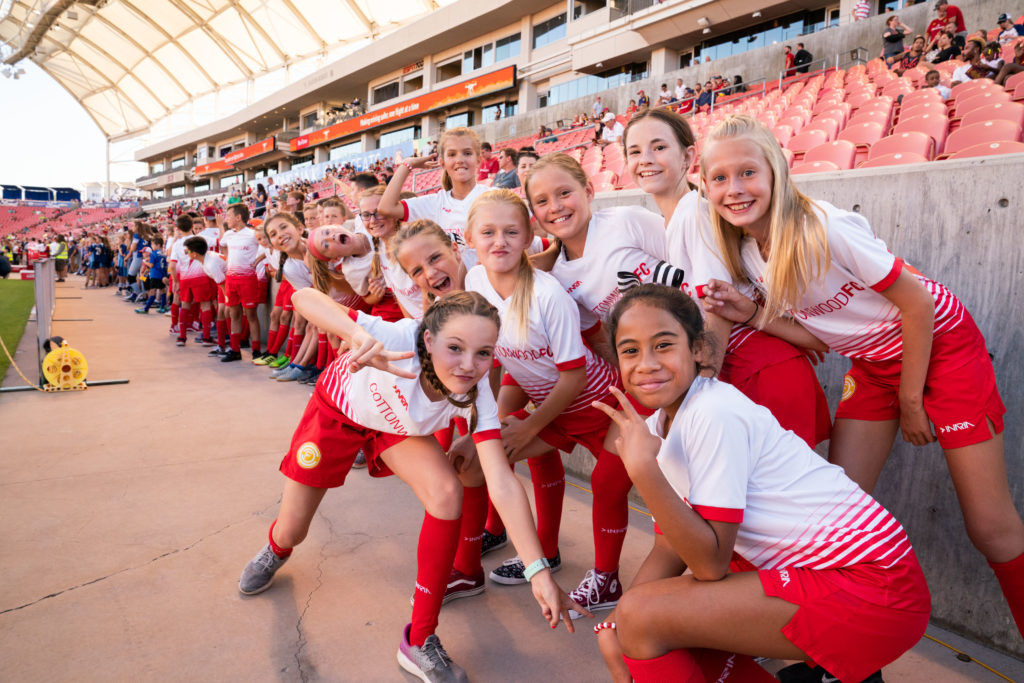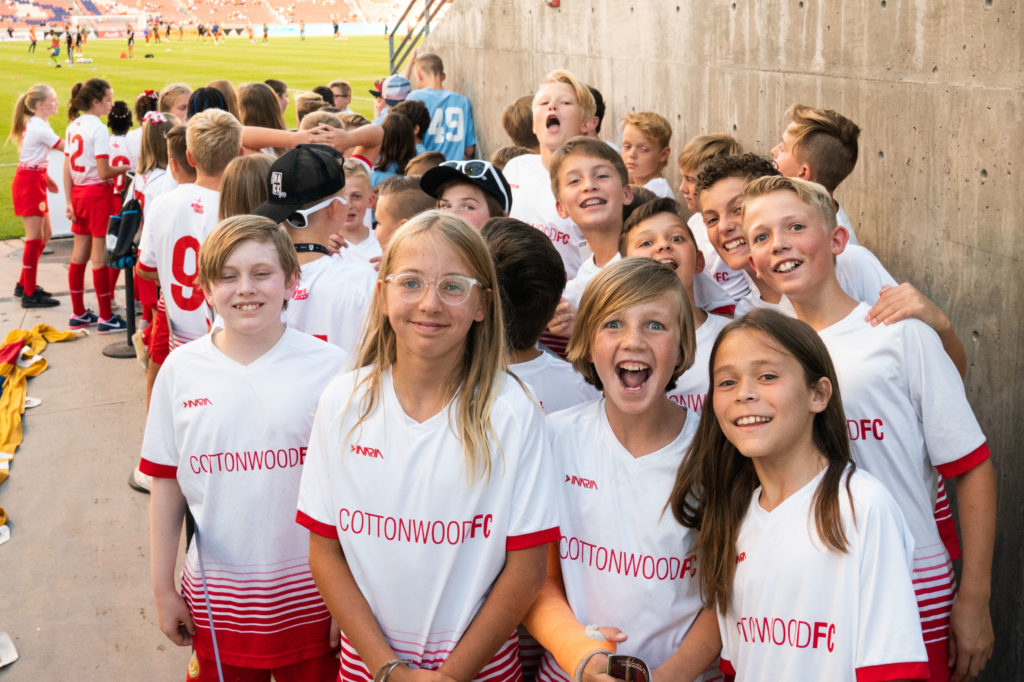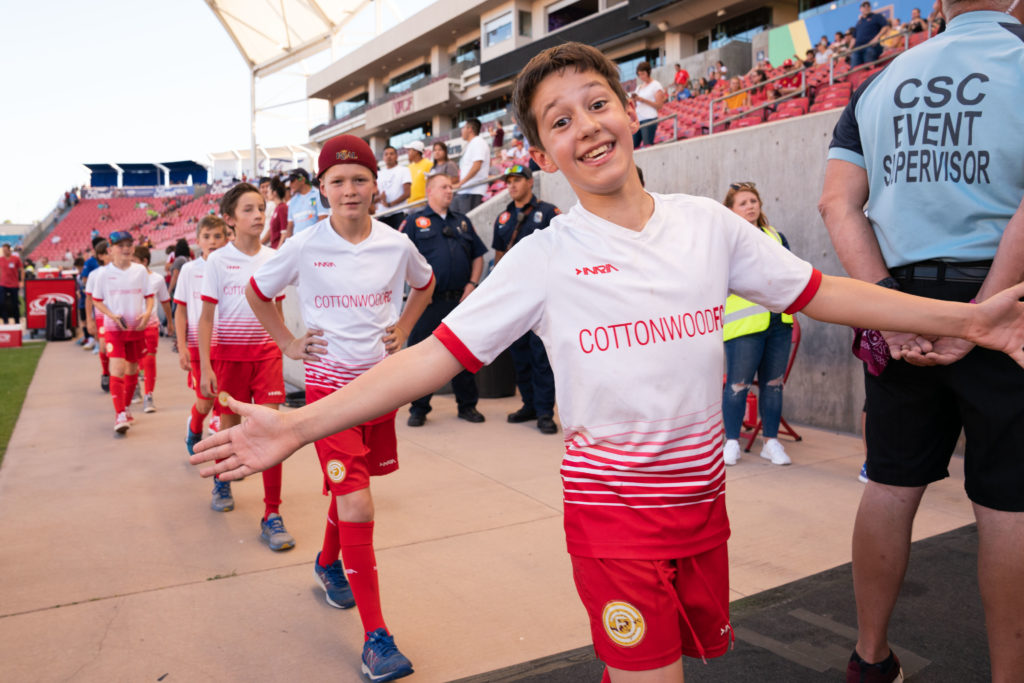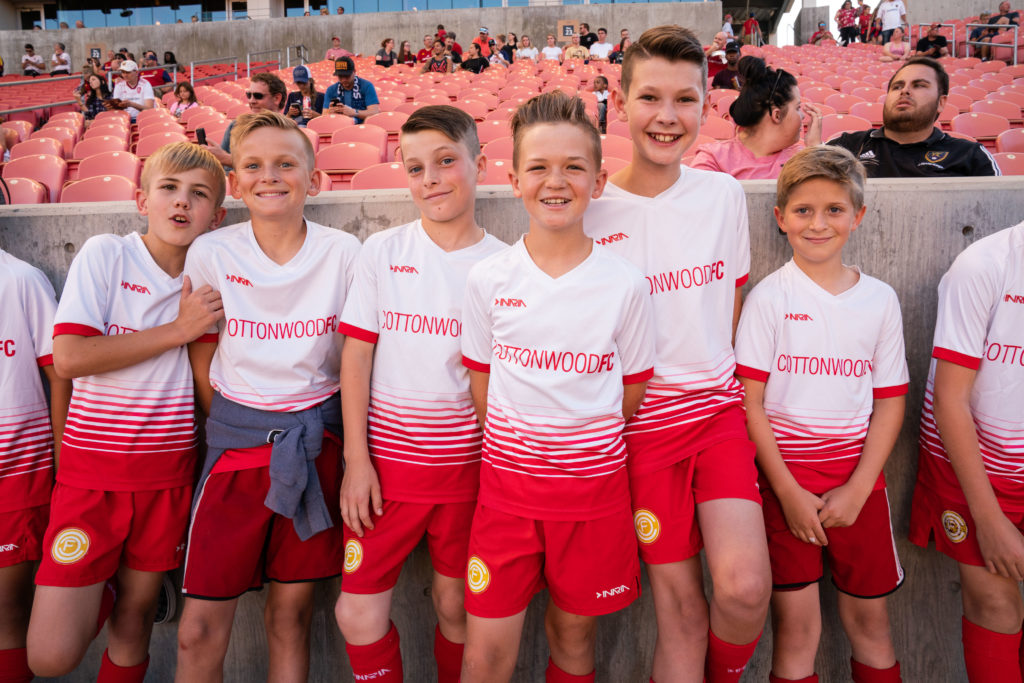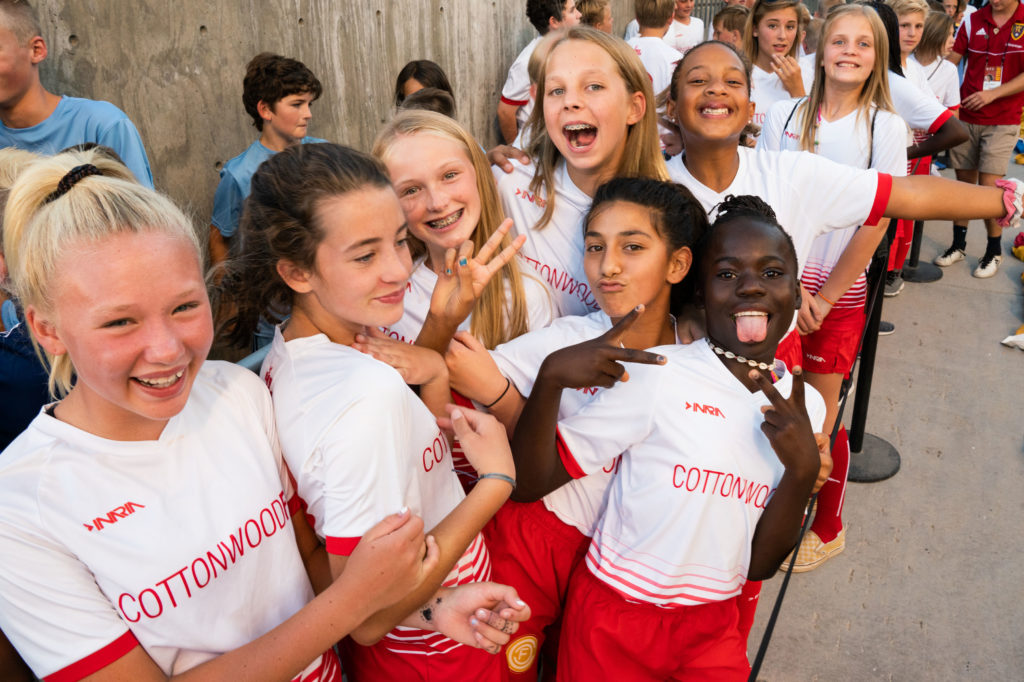 holding the REAL flag on the field,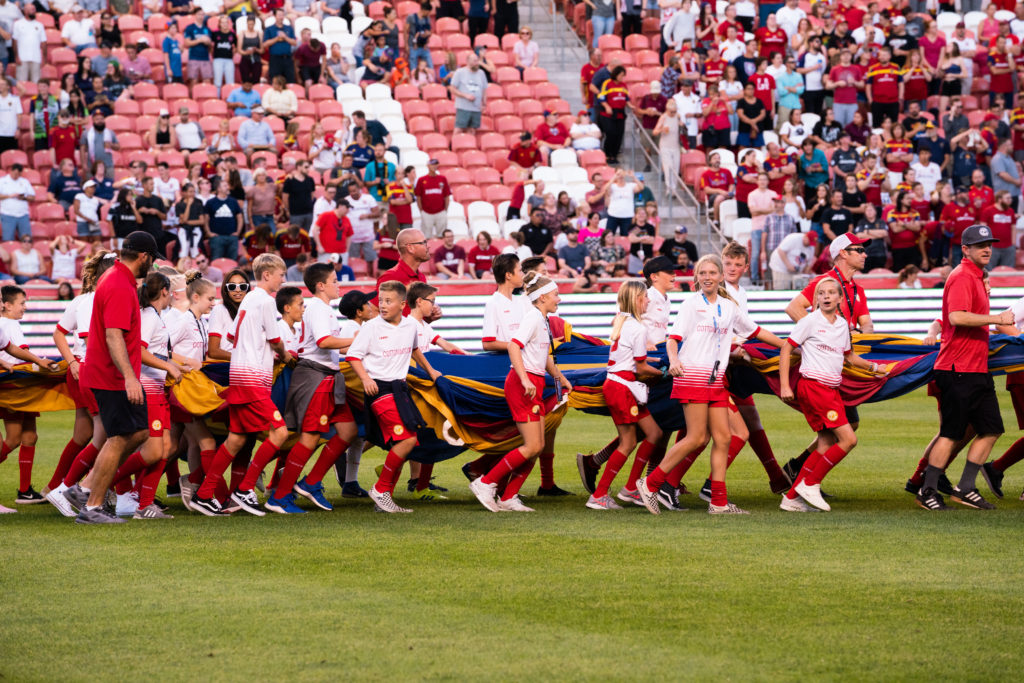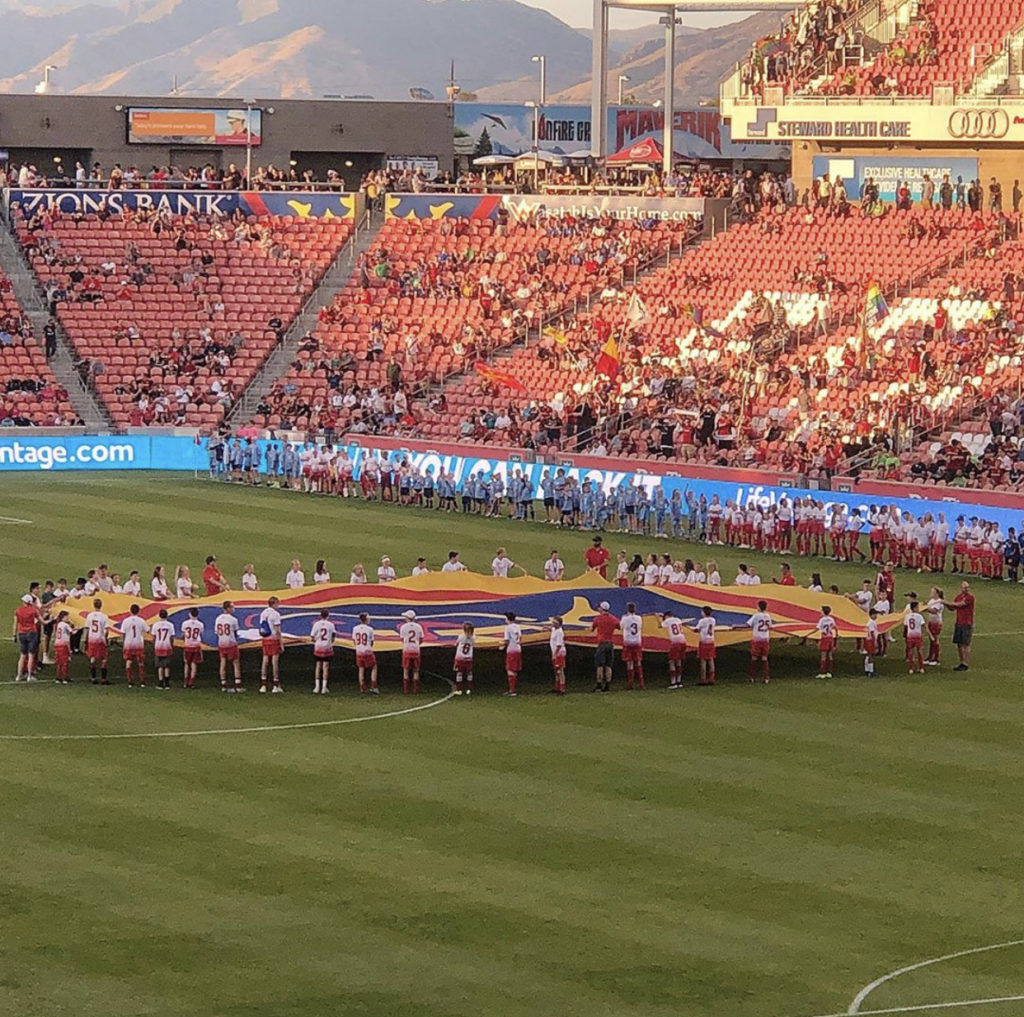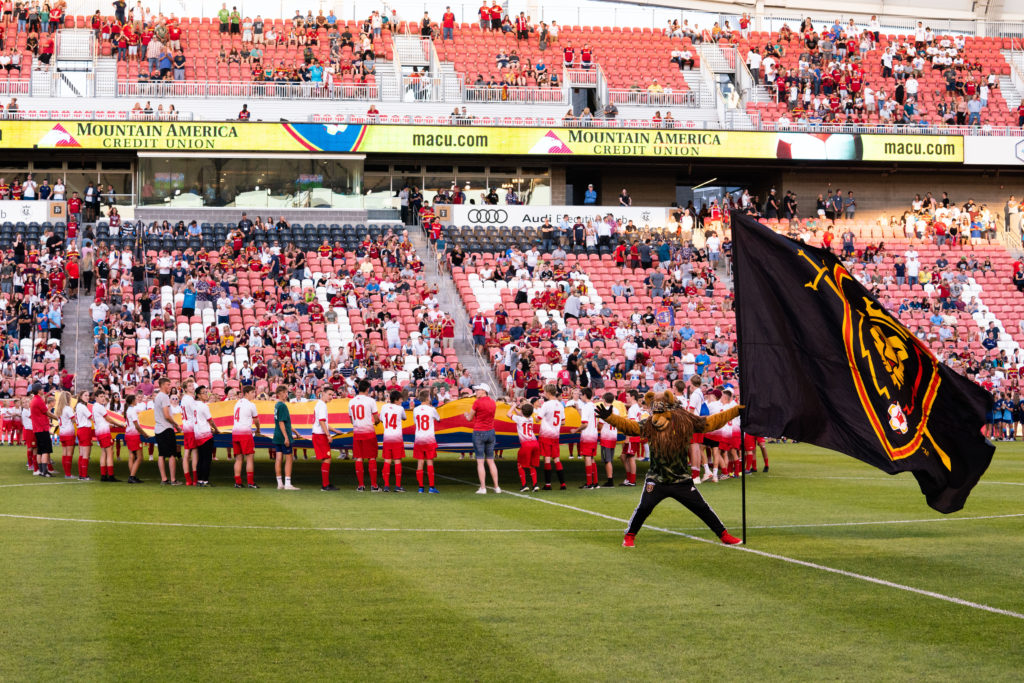 giving players high-5's as they came out of the tunnel,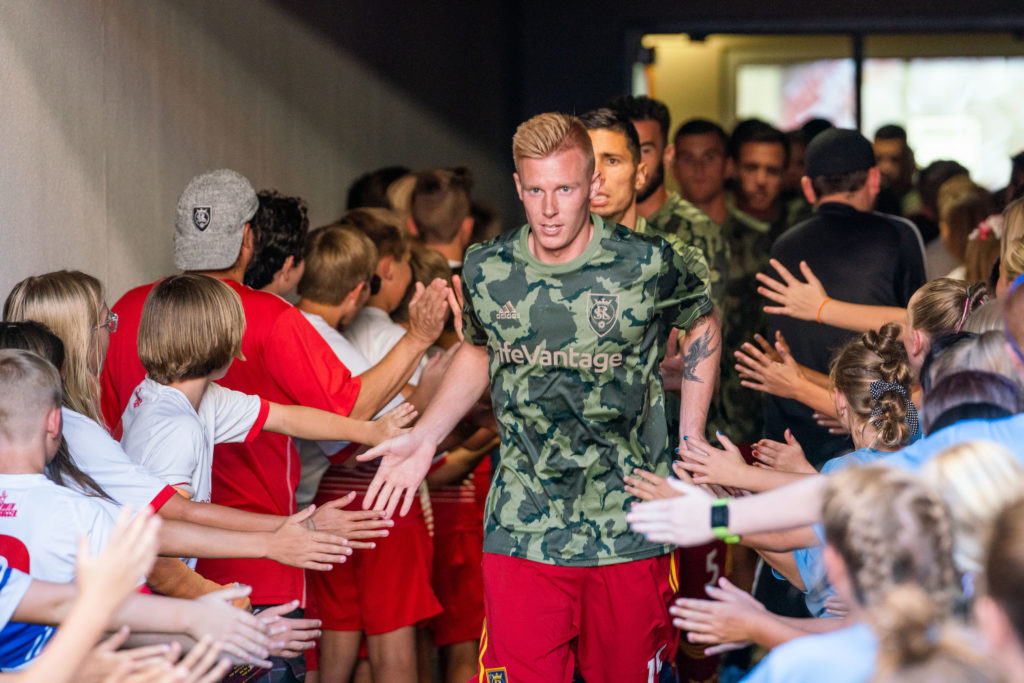 escorting the REAL players on to the field,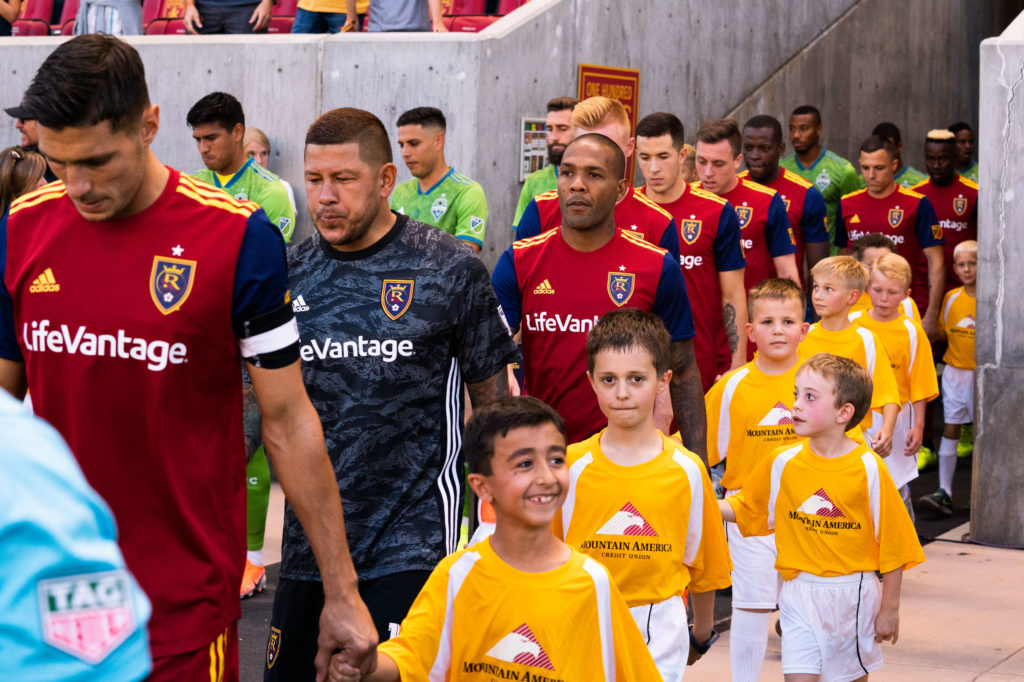 standing with the players during the singing of the National Anthem,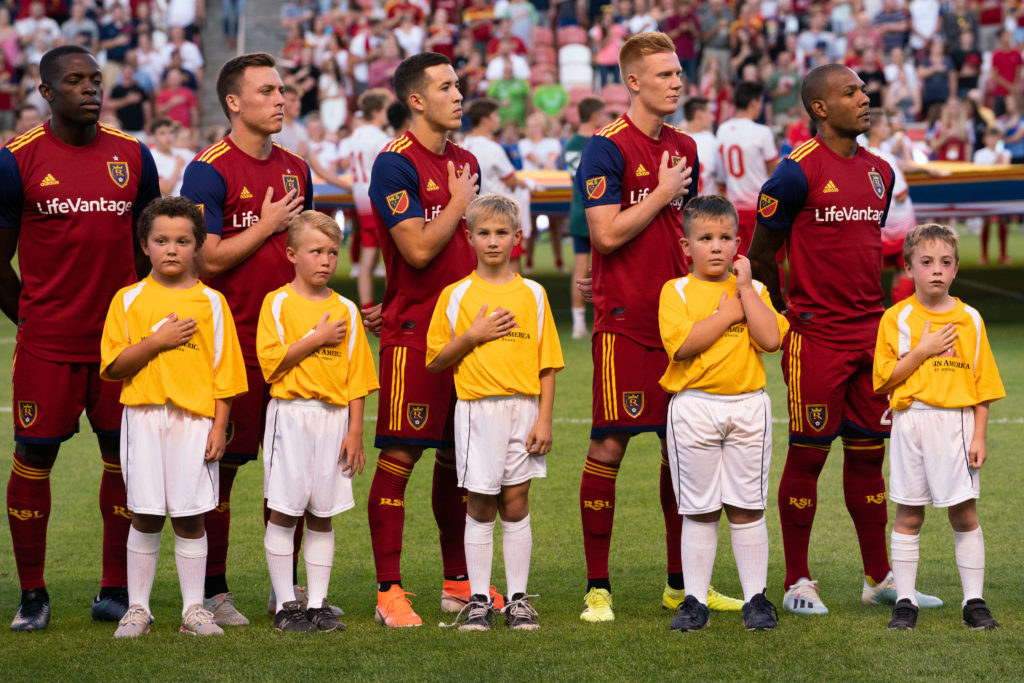 and be official "Ball Kids" by standing around the perimeter of the field to pick up out-of-bounds balls.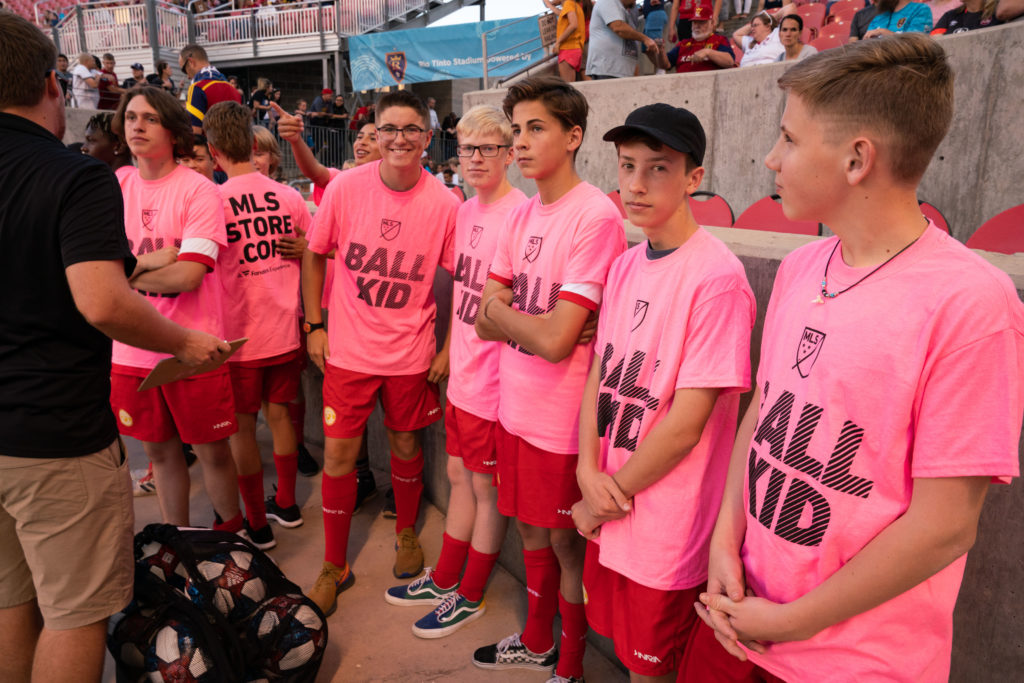 During half-time, some of our teams even had the opportunity of scrimmaging each other on the field.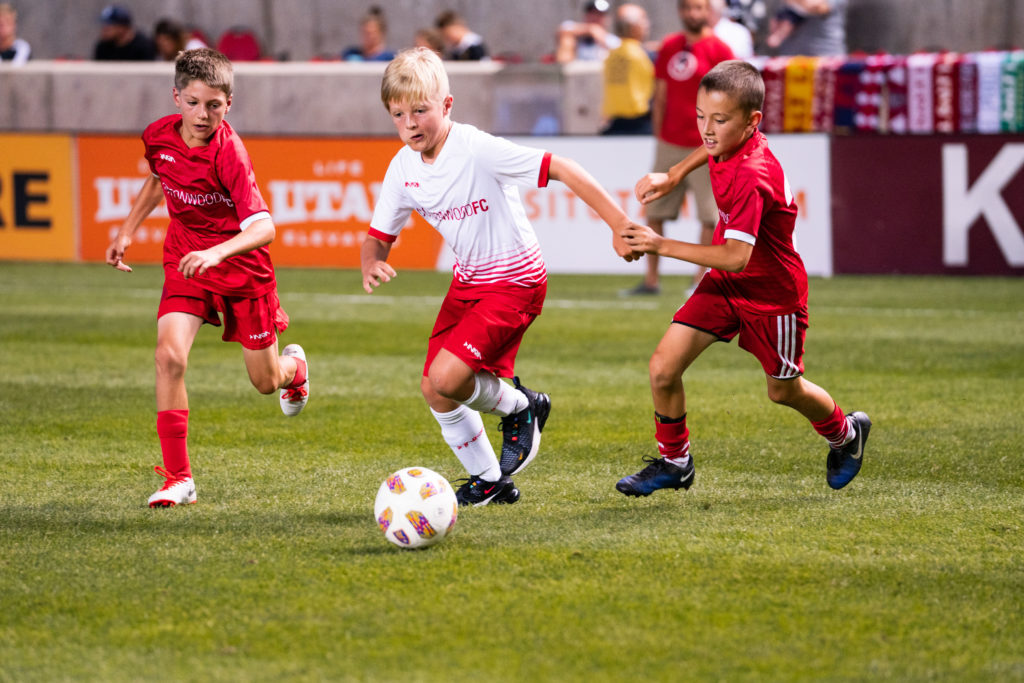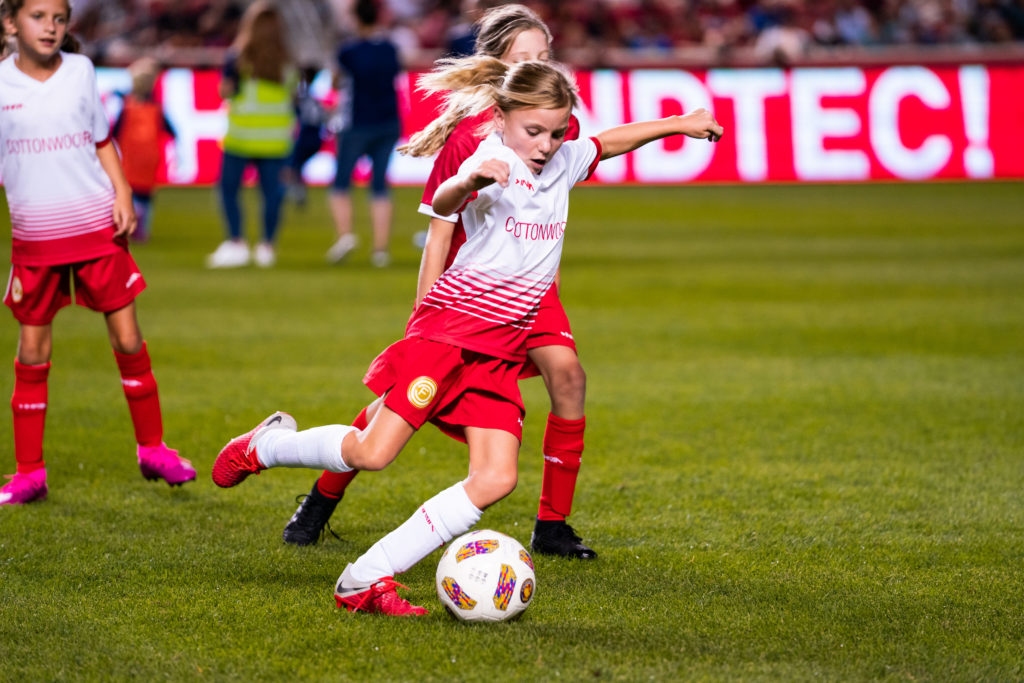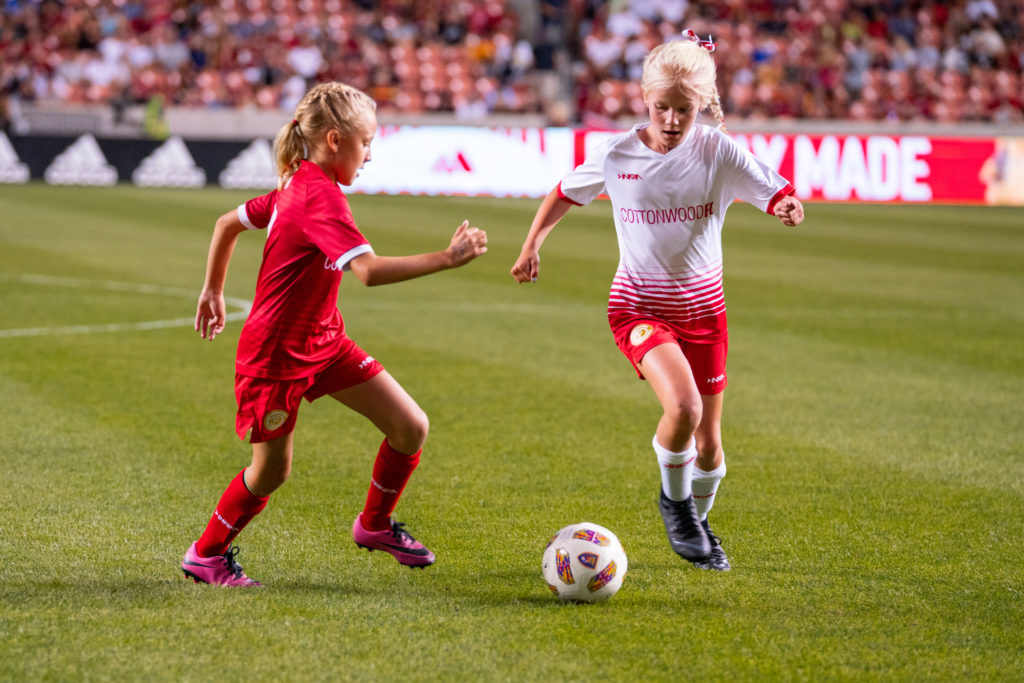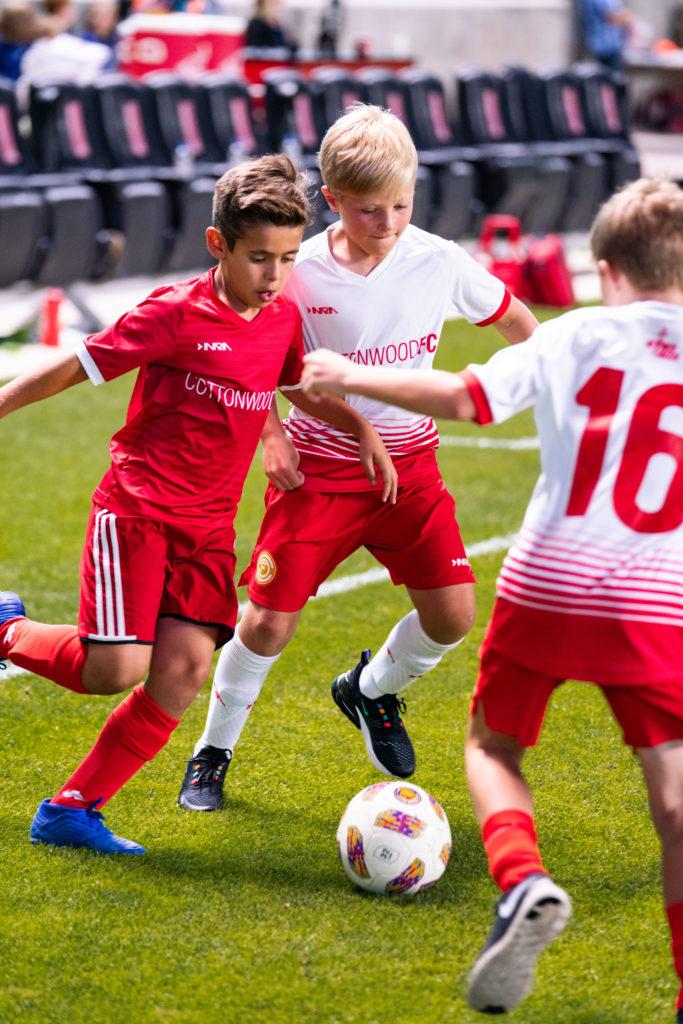 It was definitely a night to remember. We want to extend a huge "THANKS" to REAL SL for supporting our efforts as a club and provide a great experience for our players. We look forward to doing it again next year!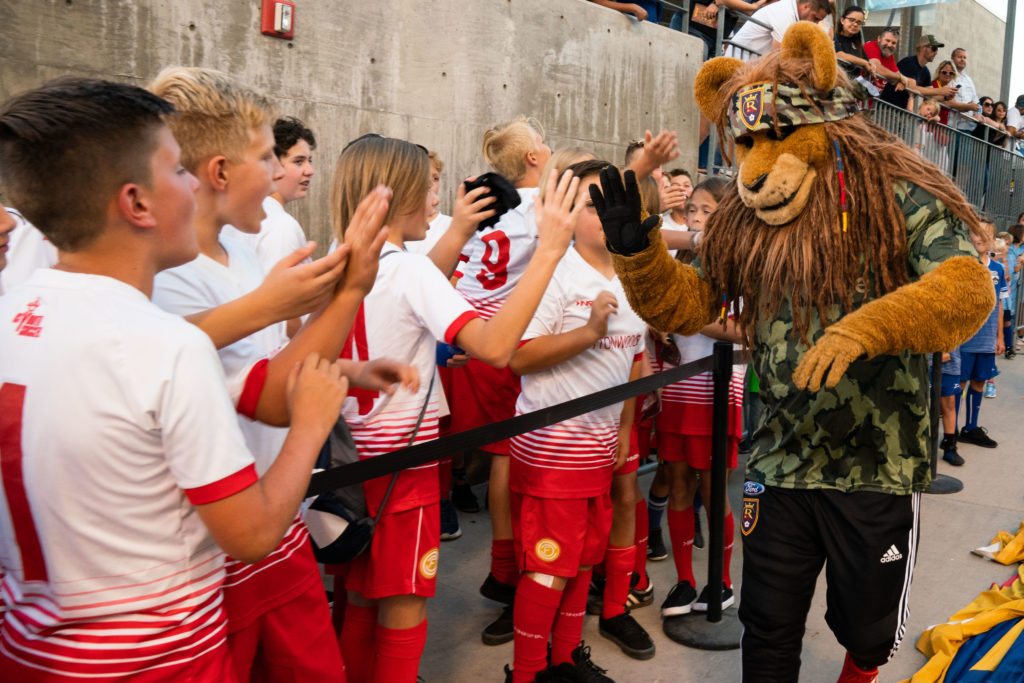 (Also, big thanks REAL for scoring 3 points which meant everyone at the game could redeem a free haircut at Great Clips for one week with their ticket!)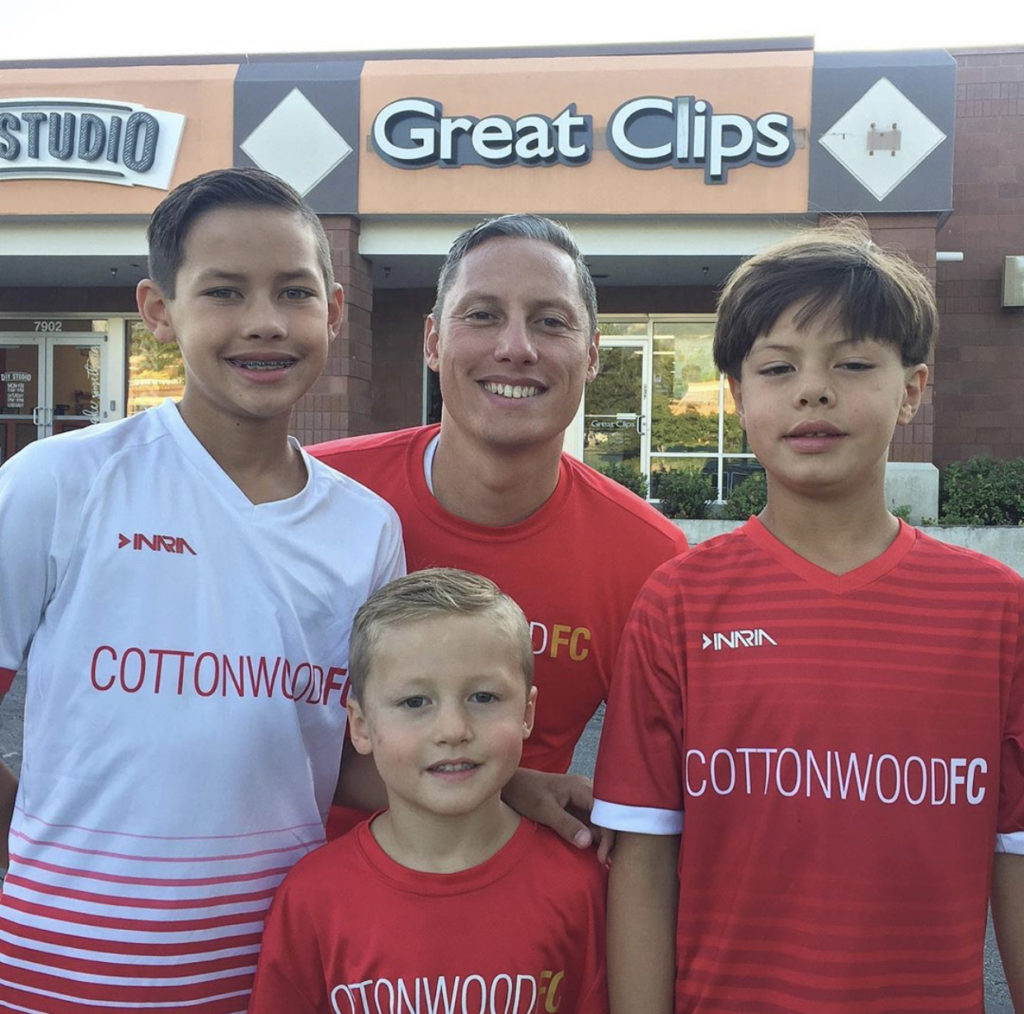 Lookin' good Sebresos boys!
(Professional images by Scott Davis Photography).