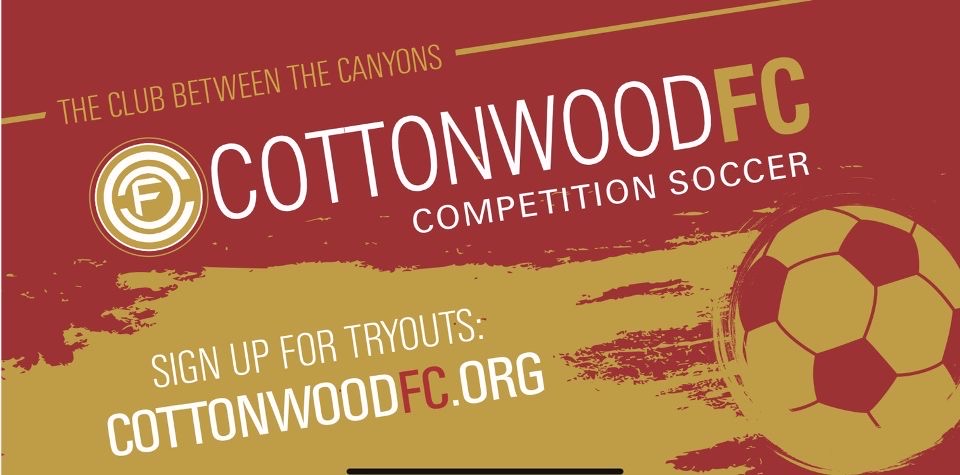 It's that time of year for our club's soccer tryouts! Due to government restrictions, tryouts will be a little different this year. All existing CFC players who were registered with the club for the 2019-20 season will be receiving offers to play again and will not need to tryout. In order to receive an offer, all players need to fill out the "Intent to Return" form that was emailed to you by your team manager.
New players who are interested in trying out for our club for the 2020-21 season will need to register by going to our website: www.cottonwoodfc.org/tryouts. May 16 Update: The tryout schedule will be as follows:
All tryouts will be held at Butler Fields (the fields to the west of Butler Middle School). Check-in will begin 30 minutes prior to the tryout, at the northeast part of Butler Fields.
Players born in 2009 or later: Monday, June 8 and Tuesday, June 9 | 6:00 PM – 7:00 PM
Players born in 2008 or earlier: Monday, June 15 and Tuesday, June 16 | 6:00 PM – 7:00 PM
We are so ready to get back on the field and are looking forward to an awesome upcoming year of soccer!