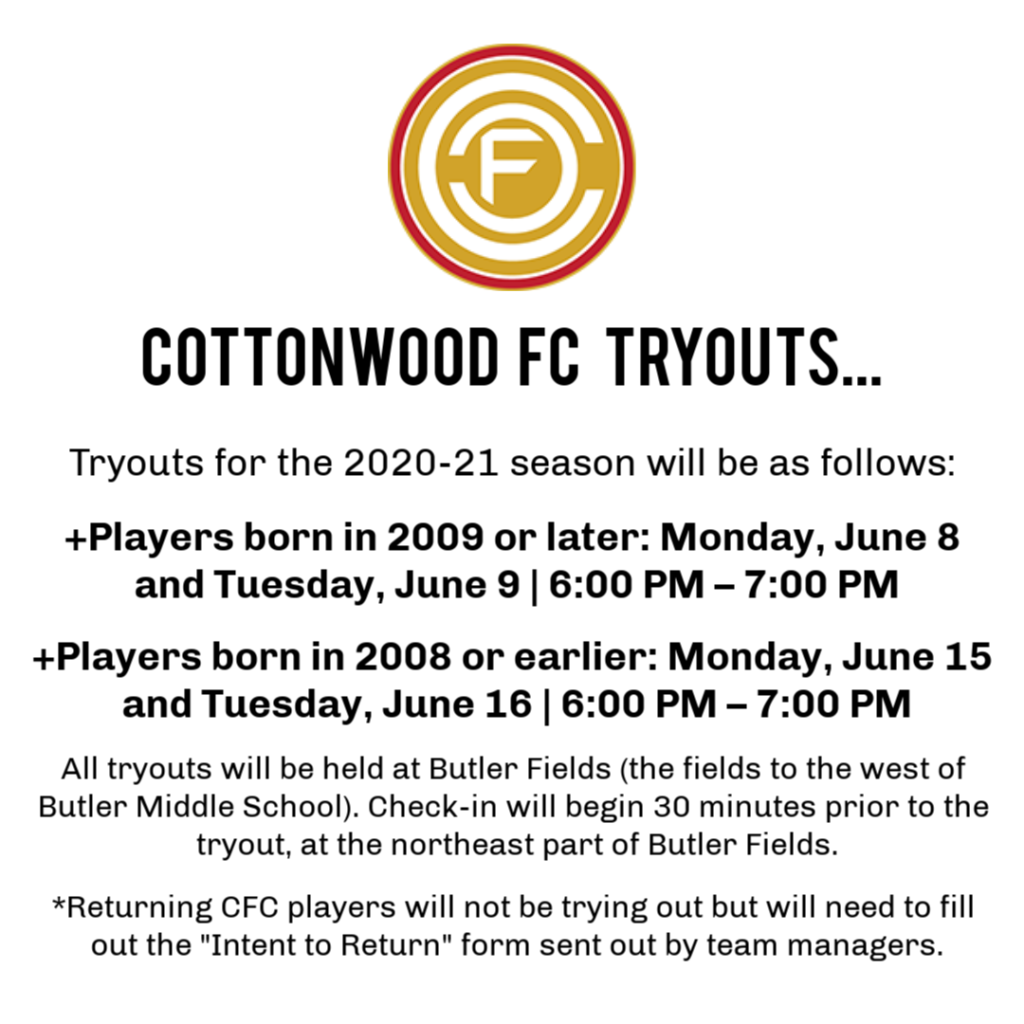 Interested in trying out for Cottonwood FC?
All tryouts will be held at Butler Fields (the fields to the west of Butler Middle School). Check-in will begin 30 minutes prior to the tryout, at the northeast part of Butler Fields.
The tryout schedule is as follows:
Players born in 2009 or later: Monday, June 8 and Tuesday, June 9 | 6:00 PM – 7:00 PM
Players born in 2008 or earlier: Monday, June 15 and Tuesday, June 16 | 6:00 PM – 7:00 PM
More information may be found on our "Tryouts" link on our website.
*(Returning CFC players will not be trying out but will need to fill out the "Intent to Return" form that was sent out by team managers).*