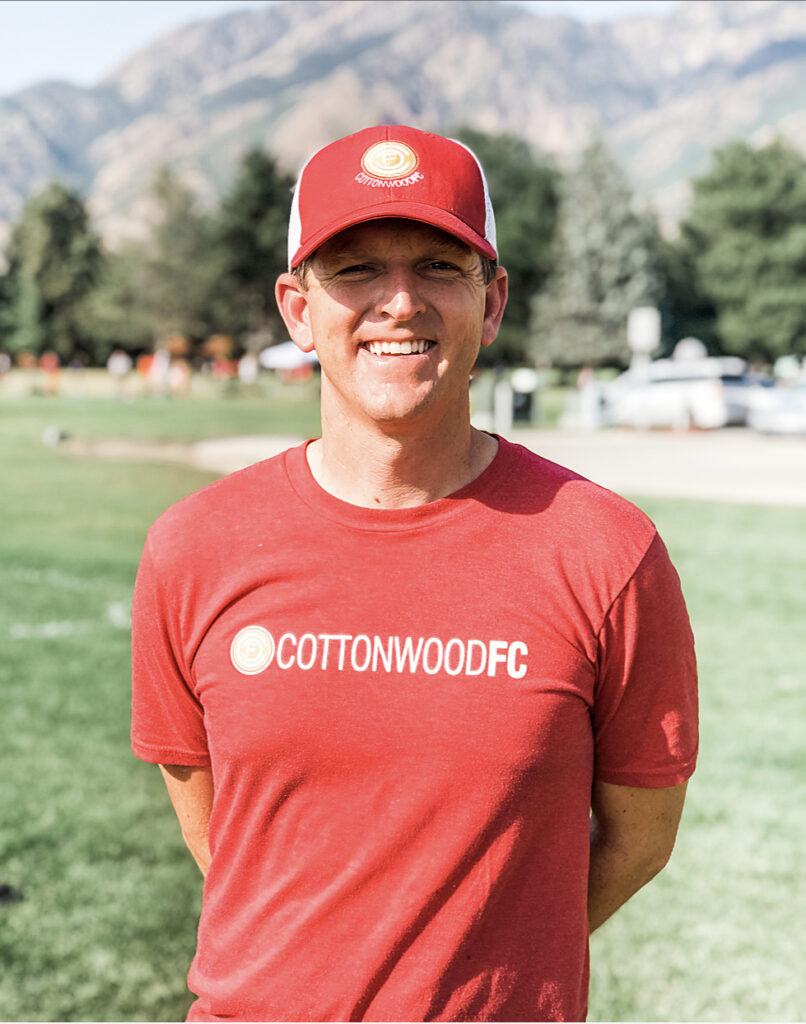 Now that tryouts are over and teams are settled we are happy to announce that our club has 32 teams! We want to highlight our wonderful coaches heading up those teams and tell you more about them.
We start with Coach Tyler Tinling who is not only a coach of the 2013 Red and White teams but also on the Cottonwood FC board as our Director of Coaching.
We asked him a few questions about his life leading up to soccer as well as his life on and off the field and here's what he had to say:
Briefly introduce us.
I am the dad of 6 (5 girls 1 boy) married 18 years to Boo Tinling. We have a 15, 13, 11, 9, 6, and 3 year old.
I am from Southern California, a city called Vista which is close to Oceanside and Carlsbad.
How did you get started with coaching soccer:
I started coaching soccer once I "retired" from playing competitively. I always knew I'd want to be involved in coaching. I've been with CFC for 4 years now and I started by coaching my oldest daughter when we joined the club.
What is your favorite thing about coaching?
I love seeing individual players develop and then see how that translates to the team. I enjoy helping kids reach their potential and use soccer as a vehicle for life lessons and lasting relationships.
Any personal soccer philosophies?
Personal soccer philosophies center around the game itself being the best teacher, especially for youth. "Overcoaching" is a problem, let the kids learn through the game and playing it. I wish I saw more youth in our city, state, and country playing hours and hours of pick up soccer like they do street basketball or sandlot baseball or touch football. The great players that we love to watch on TV (Messi, Ronaldo, Hazard, etc) undoubtedly had good coaches along the way but the foundations for their came from the literal thousands of hours they played by themselves or with friends in the streets and parks and parking lots and Futsal courts.
When you aren't coaching soccer what do you do for a living?
I'm an HR professional in my non-soccer life. A lot of the things I do as a coach come into play with my work as well. It's a good fit. I work at ARUP Laboratories where we are currently on the front lines of the testing efforts related to the COVID-19 pandemic. It's rewarding work (but I think I might love coaching soccer more).
Anything else we should know about you?
I love being outdoors and not just on soccer fields. I hike, camp, hunt, fish, etc. My favorite soccer team is Liverpool FC. I love to watch soccer, read about soccer, learn about soccer, I am truly passionate about the sport. I played from age 4 until finishing my 4th year of D1 soccer at San Diego State University at age 23. I am proud to be involved with Cottonwood FC and incredibly proud of our mission and what we are doing for the youth in our community.