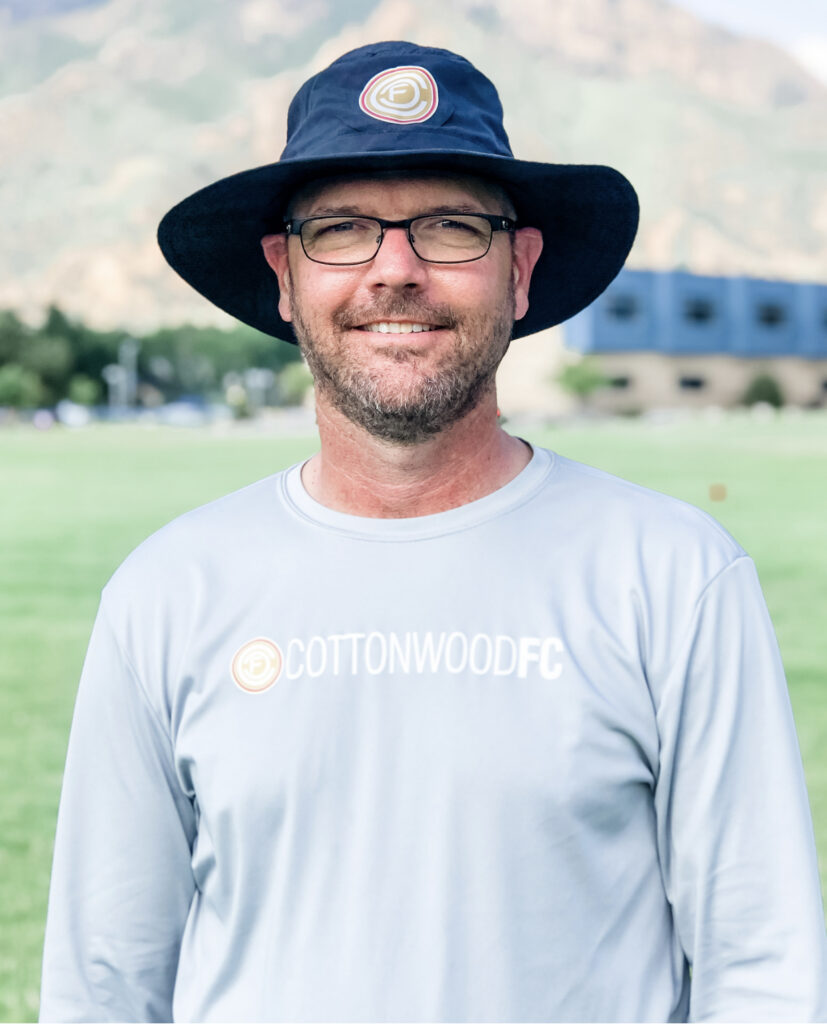 Today we introduce you to Coach Chris Smith, who, in addition to coaching the B04 Red and B06 Red teams, is also a member of our CFC Board as the Assistant Director of Coaching. He's a dynamic member of our team and we're so lucky to have him be a part of the CFC family!
Briefly introduce us:  My wife Linda and I have 7 children, all boys. Their ages range from 27 to 10 years old. We also were blessed with our first grandchild, a girl, almost two months ago! We have lived in Utah for 11 years, all in the Willow Creek area. Prior to that we lived in the San Francisco Bay Area (Pleasanton and Fremont) and Las Vegas. I grew up in the San Diego area. I played soccer, starting at age 8, and played all through high school. I still love playing with the teams that I coach during our training sessions.
How did you get started with coaching soccer? I have coached my son's teams for over 20 years now. They played in rec leagues until we moved to Utah. After a few years here I earned my E and D licenses and have enjoyed coaching teams with CFC.
What is your favorite thing about coaching? Helping players develop and seeing them reach their goals. Watching players improve, gain self confidence and really start to understand their potential is a powerful experience.
Any personal soccer philosophies? If we aren't having fun then we are doing something wrong. Playing soccer should be fun, enjoy the game. That goes for parents and coaches too – let's enjoy watching our kids play a game they love.
When you aren't coaching soccer what do you do for a living? I work in Information Technology – I currently lead an IT team at a healthcare software company.
Hobbies? Golf. I'm a decent golfer and have qualified for the Utah State Amateur tournament a couple of times. I'm excited this year because I now can try and qualify for the Senior State Amateur tournament as well. So far that is the lone perk of turning 50. Backpacking and hiking – we love to backpack in the Uintas and hike around the Wasatch mountains.
Anything else we should know about you? I am an RSL fan and root for Chelsea in the Premier League. A great soccer moment for me was attending a Barcelona Champions League game at Camp Nou in Barcelona. I'm also a certified soccer referee but have been unable to referee many games due to my coaching commitments. I'm also a board member for the club.
How long have you been coaching with CFC? I have now been coaching with CFC for 5 years. I currently coach two teams – 06 and 04 Boys and am also the Assistant Director of Coaching for Cottonwood FC.