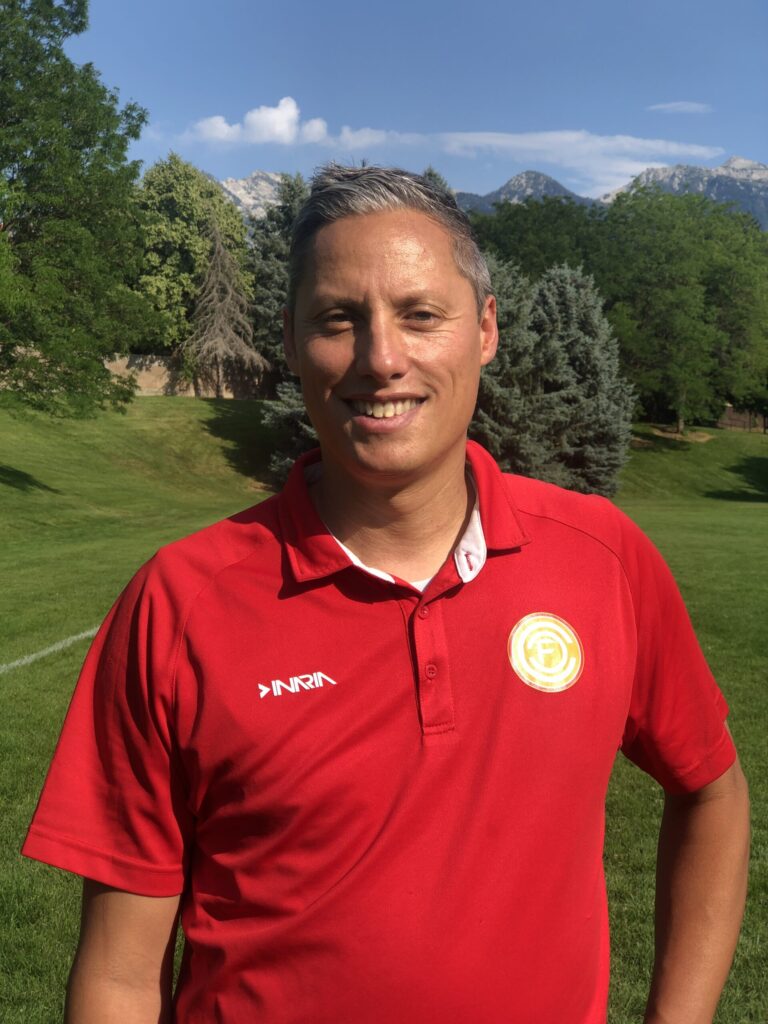 We continue with our Coach Feature and are happy to introduce you to Tyler Sebresos.
Tyler Sebresos coaches our B13 Red Academy team. Tyler, and his wife Julie (who is our board secretary) have 4 boys and all have played for CFC.
Tyler got started coaching soccer when he signed his youngest boy up for rec soccer. No one stepped up to be the coach so he volunteered. He stayed with that group through rec to club for approximately 8 years.
His favorite thing about coaching is doing individual training with players. He loves to see skills they've been working on manifest in a game situation.
Tyler's personal philosophy: "Everything is a game," which he adopted in soccer and life.
When he's not playing soccer he has a career as a marketing manager in the mortgage industry.
Hobbies? He is still trying to figure that out. He doesn't have a lot of free time between soccer and family time but when he does have a moment to himself he loves to play pinball machines.
We are so grateful to have Coach Tyler be a part of our CFC family. Thanks for all you do Coach!