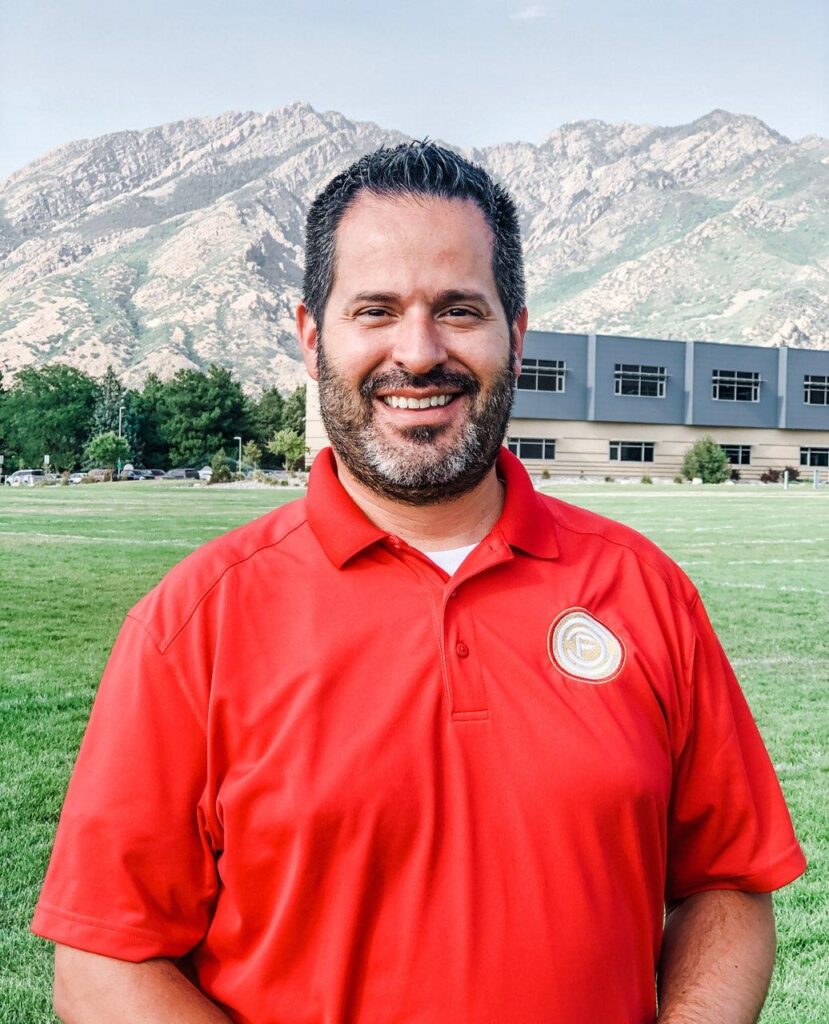 Our #CoachFeatureSeries highlights Coach Rocky Lopez today. Coach Lopez has a full plate as head coach for G09 Red, and Assistant Coach for our B08 White and B09 Gold teams. Take it away Coach Lopez…
Briefly introduce us.  My wife's name is Jackie and we have a daughter 15 Brighton, Milo is 11, and Greyson (AKA Boog) is 4. I grew up in Sandy Utah and have lived in Utah all my life. 
How did you get started with coaching soccer? I have been coaching for about seven years. A few years in rec and AYSO soccer. Then began coaching comp soccer four years ago. I have my D license in coaching and plan on working to get my C license. 
What is your favorite thing about coaching? My favorite thing about coaching soccer is the individual player development. Challenging players to try new skills, build confidence, and then execute the skill during play. 
Any personal soccer philosophies? As a coach of this beautiful game, you're not just developing the player, your helping develop the person. Coach the person, not the player.
When you aren't coaching soccer what do you do for a living? I work in operations at 3form where I have been employed for the past 18 years. I've currently taken a new role as an Inventory Manager. 
Hobbies? I lover Soccer Saturdays! Coaching and watching my kids play soccer! I love Snowboarding and the outdoors.
We are grateful to have him serving our club at such a high caliber! Thanks Coach Lopez!