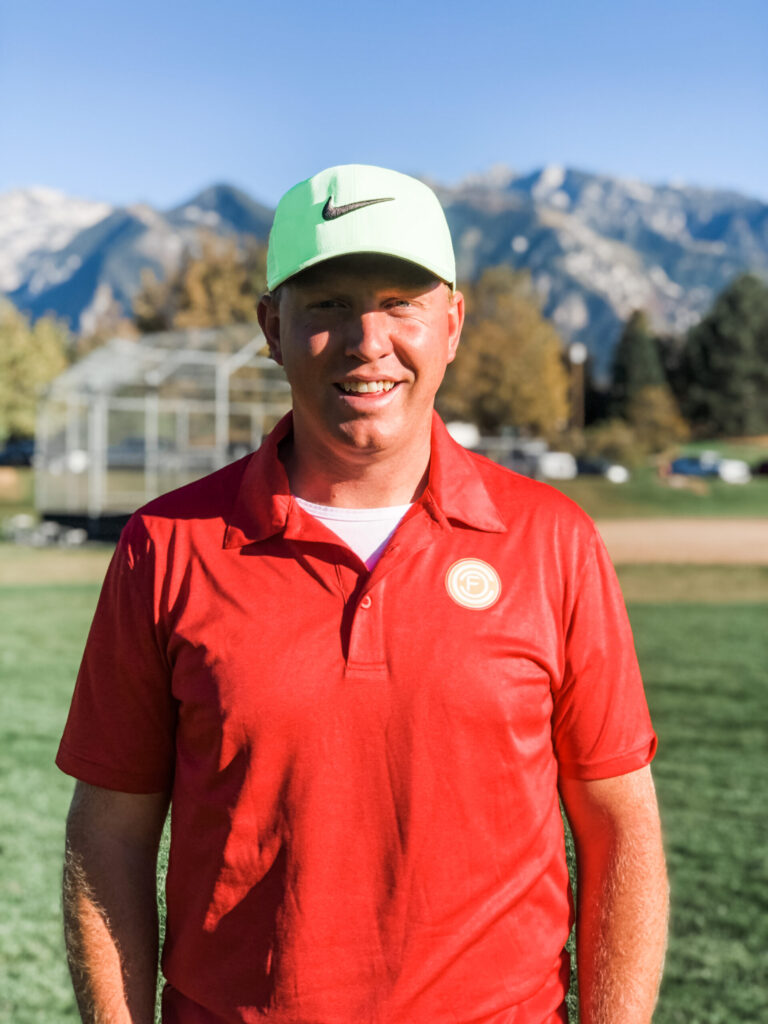 Let us introduce you to Ethan Jones, head coach of the B03 Red team. This is Ethan's first year of coaching with Cottonwood FC but you'd never know seeing him on the field. It takes a strong coach to command and coach 16-17 year old boys (we mean men). He has so much experience and he's proved to be a tremendous asset to the CFC family! Here's more about Ethan in his own words:
"My name is Ethan Jones, I'm from Manitowoc, Wisconsin. I've been married for almost 6 years and we have a beautiful almost 2-year-old boy. I grew up in Wisconsin, playing soccer, baseball, and basketball. I love sports and love the competition in brings and the life lessons that are learned from playing sports.
I started Coaching back home a JV high school team, where I learned a lot and then I was able to coach a varsity Girls soccer team in Idaho, where I enjoyed those challenges and enjoyed working with the student athletes. I played college club soccer and was able to be a player coach my last season with the club which was fun to do, being able to implement my own style and seeing it build up and see success from it.
My favorite thing of coaching is the relationships I can build with my players. I like seeing my tactics being displayed in a game and seeing it actually work and watching the kids having fun from the success they're having.
A quote I love from the TV show Friday night lights, is one that I use before everyone game, right before we take the field. "Clear eyes, full hearts, can't lose". This quote is my soccer philosophy. The team needs a clear objective, they need to love each other, love the game, and they won't ever lose. It doesn't matter about the score of the game, if they're enjoying the game and having fun and loving their teammates and are focused on their goals, they can't lose.
When I'm not coaching, I'm the Recreation Program Coordinator at the Cottonwood Heights Rec Center. I'm in charge of all the Youth Programs that are put on by the Rec center.
My hobbies are playing sports (soccer, pickleball, basketball) Hiking, Camping, watching soccer, watching movies, playing board games, hanging out with my wife and little boy.
Other things to know about me, I have a big passion for Soccer, I plan on being around it my whole life. I'm a big Chelsea FC fan, since 7th grade. My all-time Favorite soccer player is Frank Lampard."