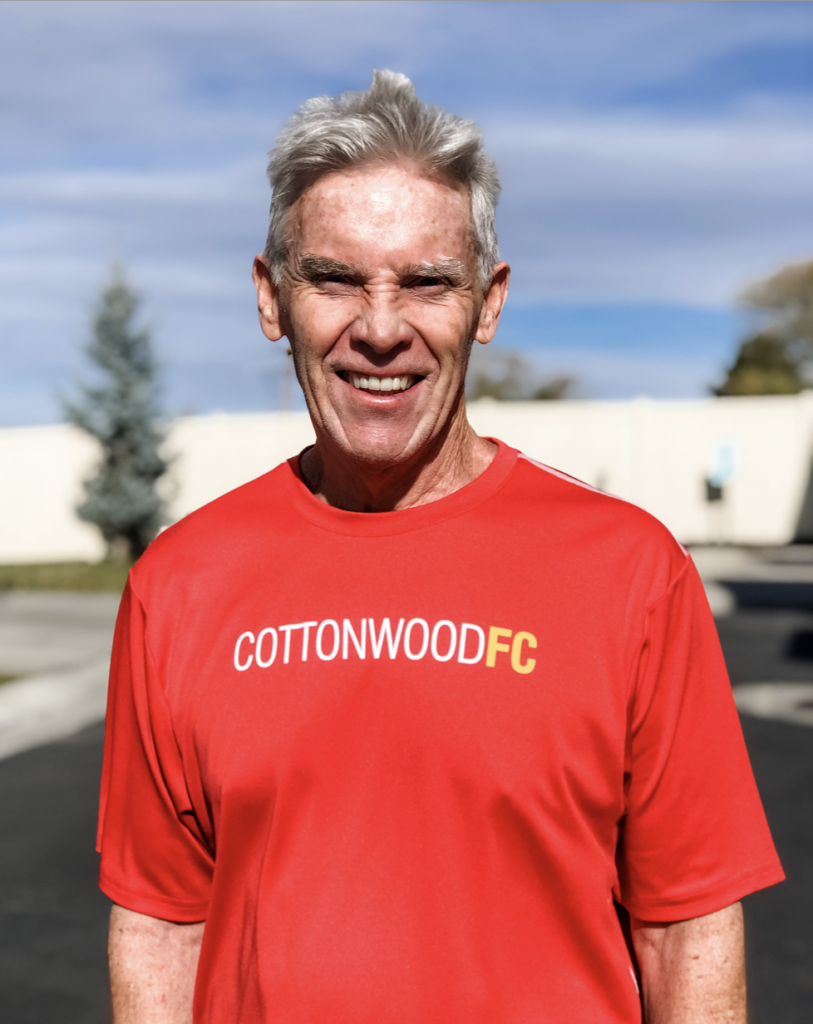 We are thrilled to introduce Doug Beck, head coach for the B11 White team. This is Coach Doug's first year with Cottonwood FC and we excited to have him be a part of the CFC family. Here's more about Coach Doug in his own words:
"I am 69 years old and have been married to Peggy for 37 years. I have sons Ryan (32) and Jeff (35) who both have played soccer starting at age three and still play today. Both my sons played four years of college soccer and were on state championship teams in Utah. Originally I am from the state of Maine and have been in Utah since 1978.
I coached both my boys at the recreation level through U-10. After U-10 I figured they would be best served with an experienced coach who actually played the game.
Clearly my favorite thing about coaching is practice. This is where young players get better and build relationships with their team. I pride myself in having well organized practices with a specific purpose for each practice.
Each season I have one goal: each player at the end of the season will be sharply improved from the beginning of the season. I want players to be responsible: come to practice with the proper equipment, be on time, be ready to get better.
I recently retired in February of this year to support my wife. I worked full time for 46 consecutive years of which 40 years were spent in broadcast television. Most recently I completed a ten year run as the Director Sales for KUTV, KMYU, KJZZ and kutv.com. In the 80's and 90's I started most of the running events that took place in Utah through our company – Rocky Mountain Sports Promotion. We managed over 300 events in Utah from 1985 – 1998.
My hobbies are hiking, fishing, and being a gym rat. I graduated from the University of New Hampshire in 1975. I played college football for two seasons and suffered a horrendous knee injury. Since then I have had six knee surgeries and a full knee replacement. Please never run over three miles – I have stories. I am very impressed with Cottonwood FC and the superior organization.