Every year the City of Cottonwood Heights holds the Butlerville Day's Parade. An event aimed at providing an opportunity for the residents of Cottonwood Heights to come together, celebrate and foster unity. Our Club had the honor of participating in the parade again this year.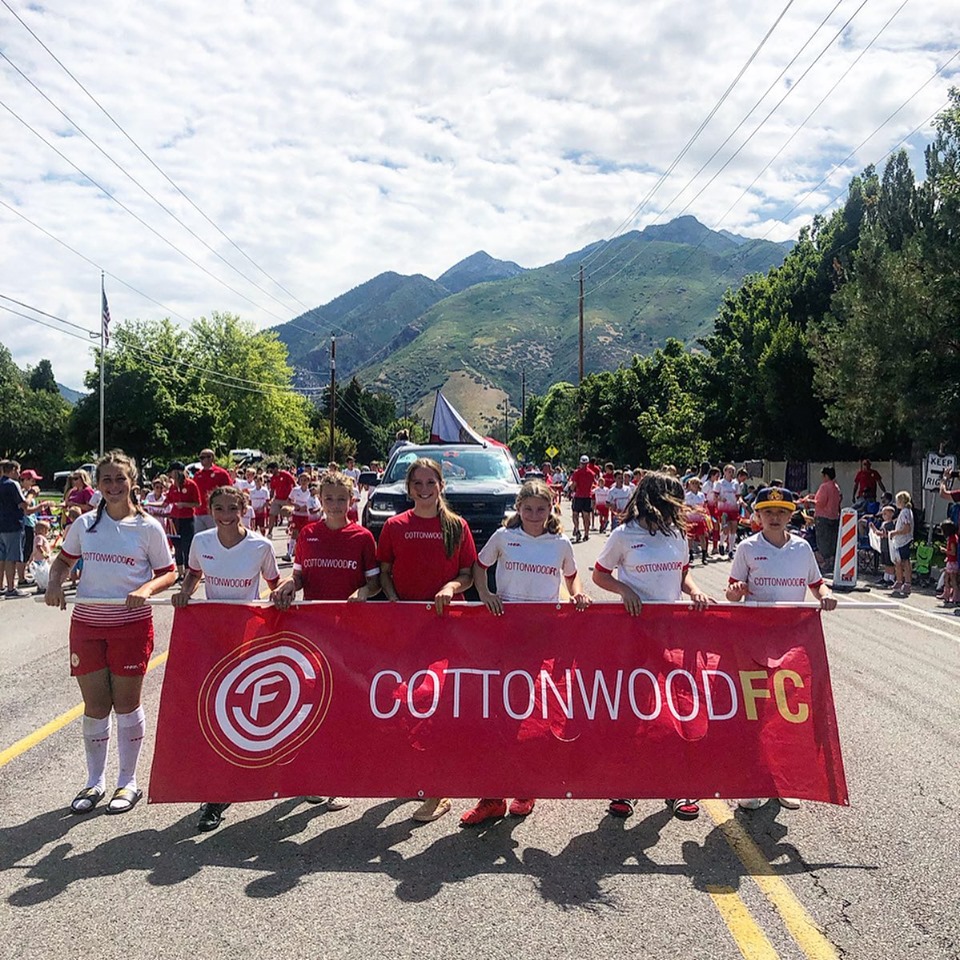 Our players, coaches and team managers put on their uniforms and started at Smith's Grocery Store on 3470 S. Bengal Blvd and walked the parade route ending at Brighton High School.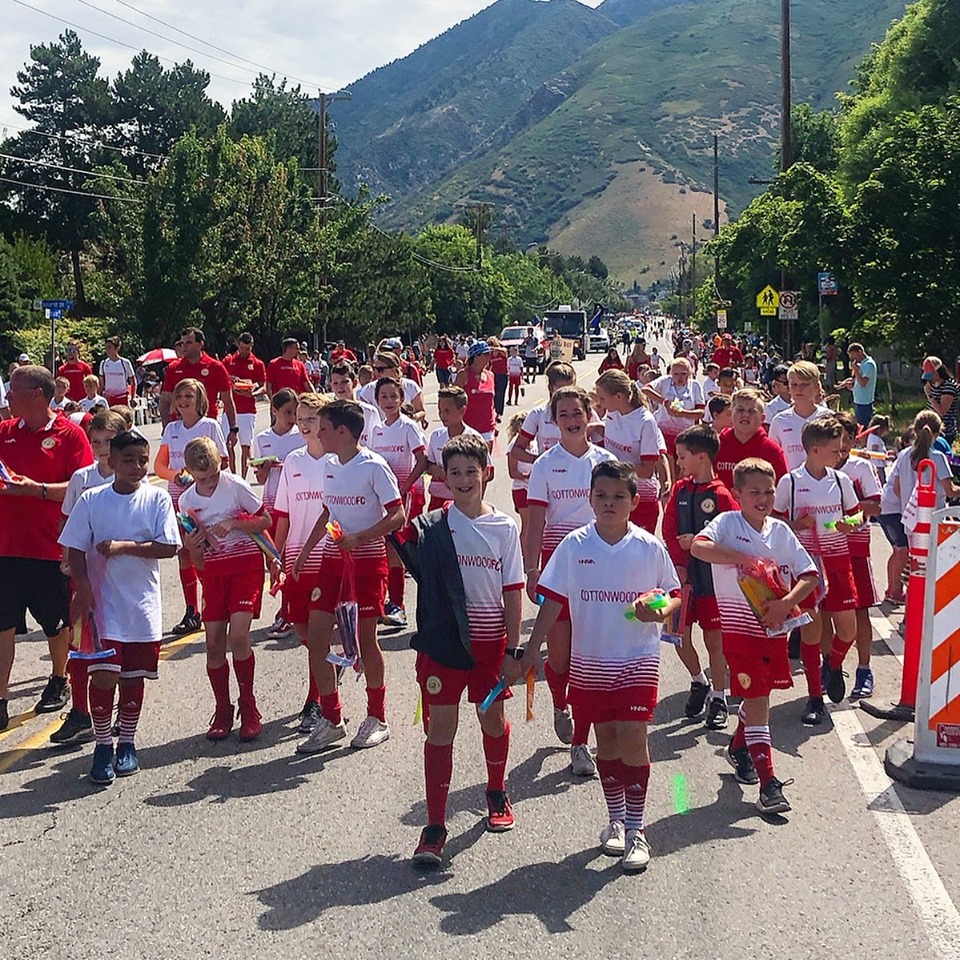 The parade route was toasty hot! Each of our players handed out Otter Pops to spectators to enjoy and cool down.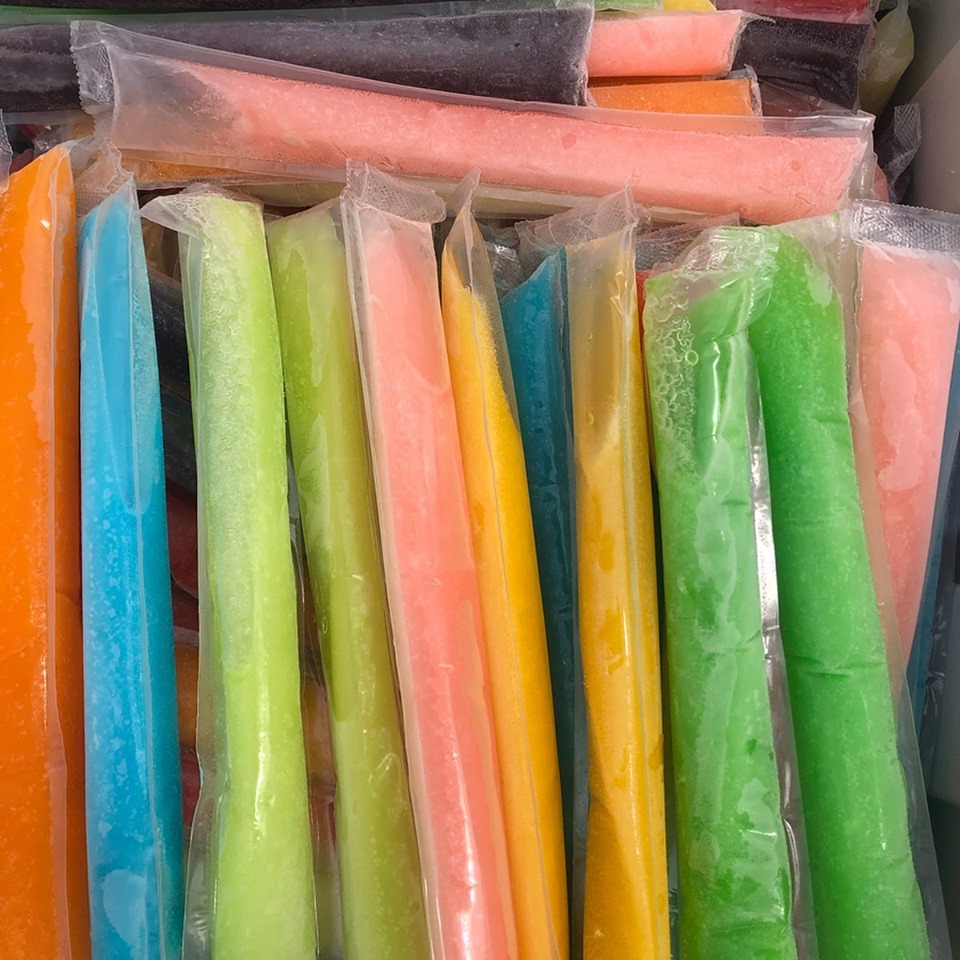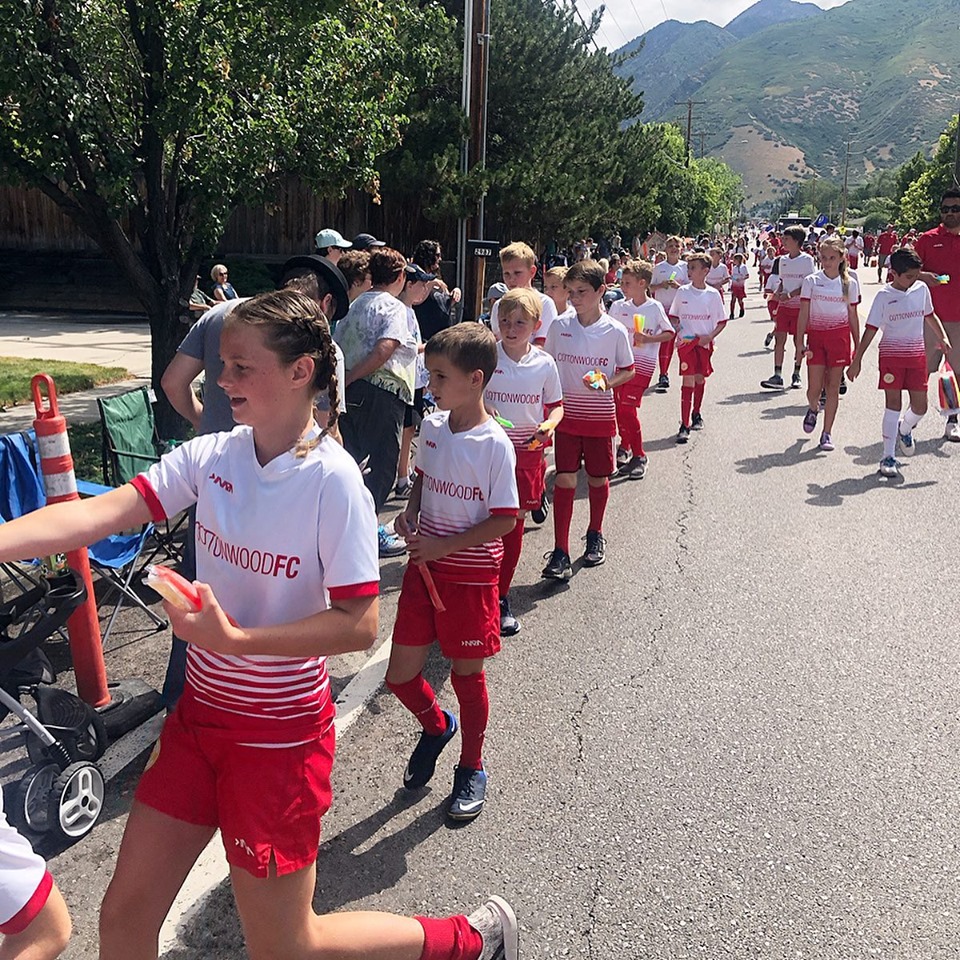 After the parade, many of our club members met up at Cafe Zupas for lunch.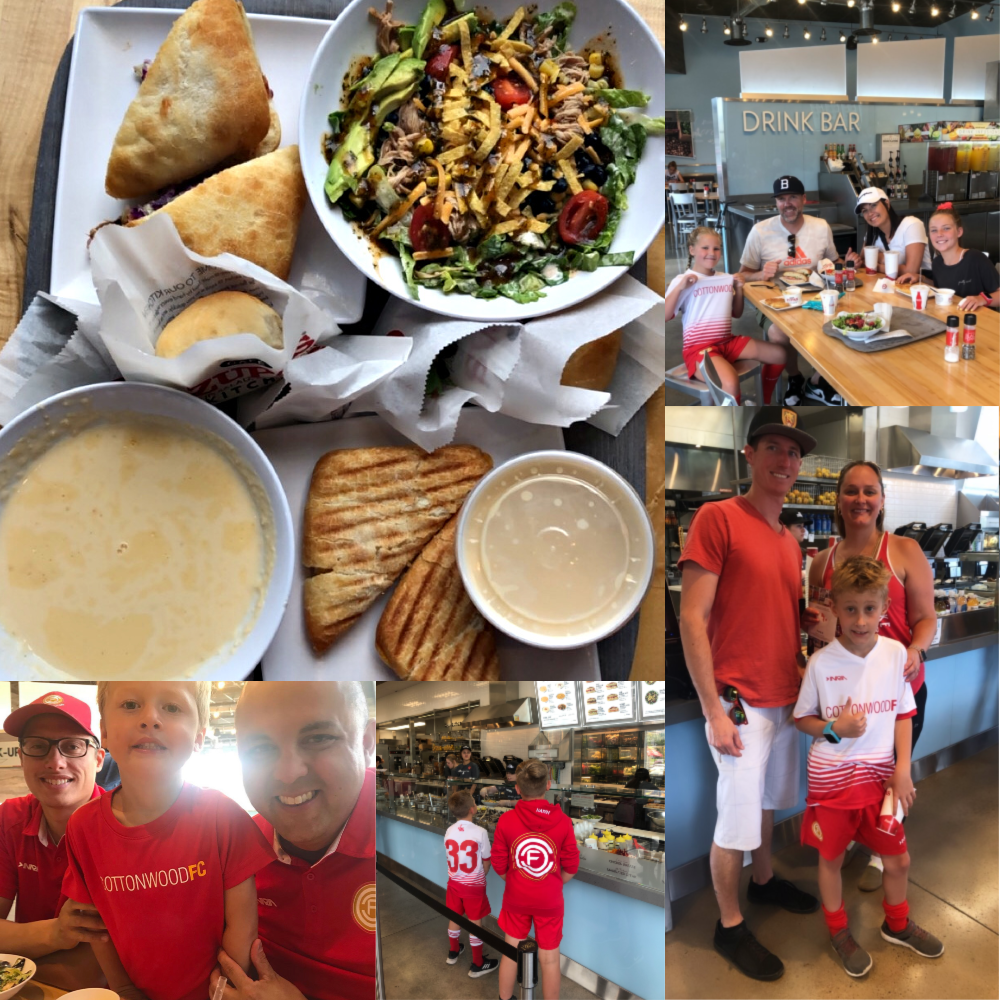 Cafe Zupas partnered with Cottonwood FC and donated a portion of all proceeds made from our club to our CFC Financial Assistance Fund to help scholarship players.
All in all, it was a fantastic day! We want to send a huge thank you to the City of Cottonwood Heights for giving us the privilege to walk in the parade this, and every year. We are so glad that our home base is within Cottonwood Heights! We also want to thank Cafe Zupas for supporting our efforts to grow and be successful as a club. We can't forget about our wonderful players, parents, coaches and team managers who worked so hard to make this event a success! Thank you to all!