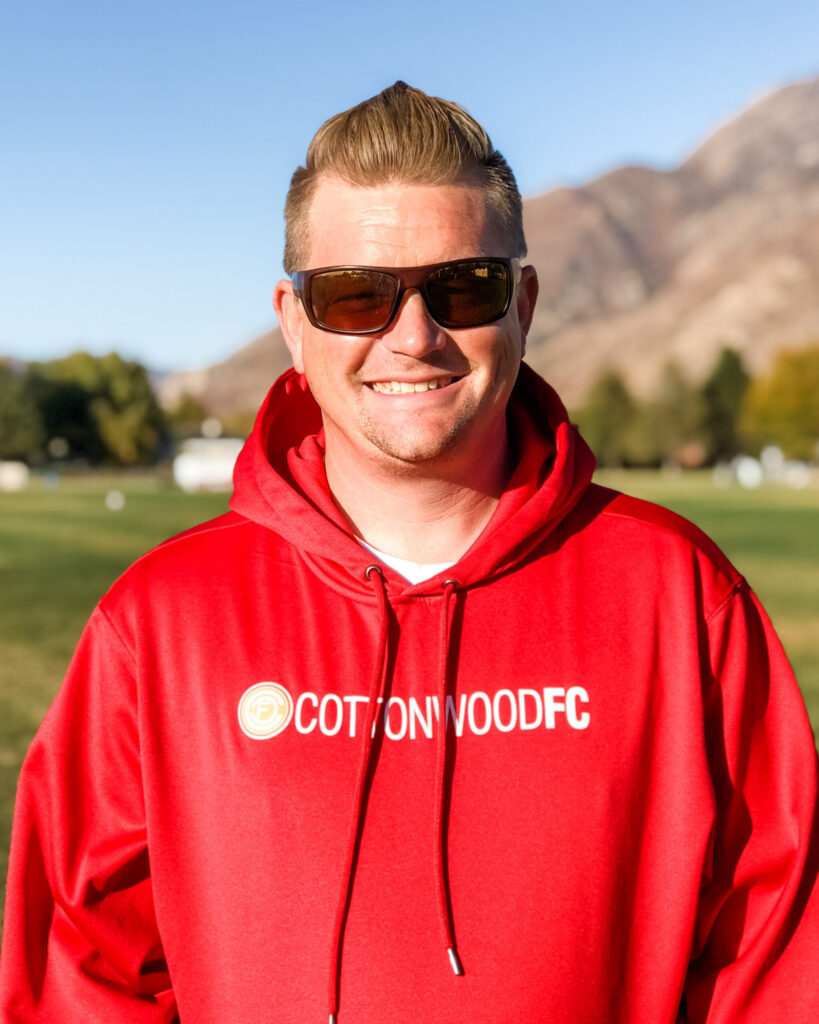 For today's #CoachFeatureSeries it is our pleasure to highlight Coach Zach Lancaster, head coach of the B11 Red team and assistant coach for the B09 Red and B09 White teams. Here is a little bit more about Coach Zach…
In my family there are five of us: two sons and one daughter. My daughter goes to Brighton and is on the mountain bike team. Both our boys go to Butler and play for CFC. I grew up in Sandy at the mouth of Little Cottonwood Canyon and went to Skyline high school.
I started coaching soccer with my daughter and have continued with my sons. My favorite thing about coaching is the players. I love seeing them improve their skills, play hard, gain confidence, work together, and have fun.
Soccer philosophies? This quote Chuck D (Public Enemy) comes to mind: "Don't Let a win get to your head or a loss to your heart."
When I'm not coaching soccer I am an employment law attorney by day. In my free time I love basketball, tennis, travel, and I would consider myself a hip-hop connoisseur.
We are so grateful to have Zach a part of the CFC family. Thank you for all you do Coach!