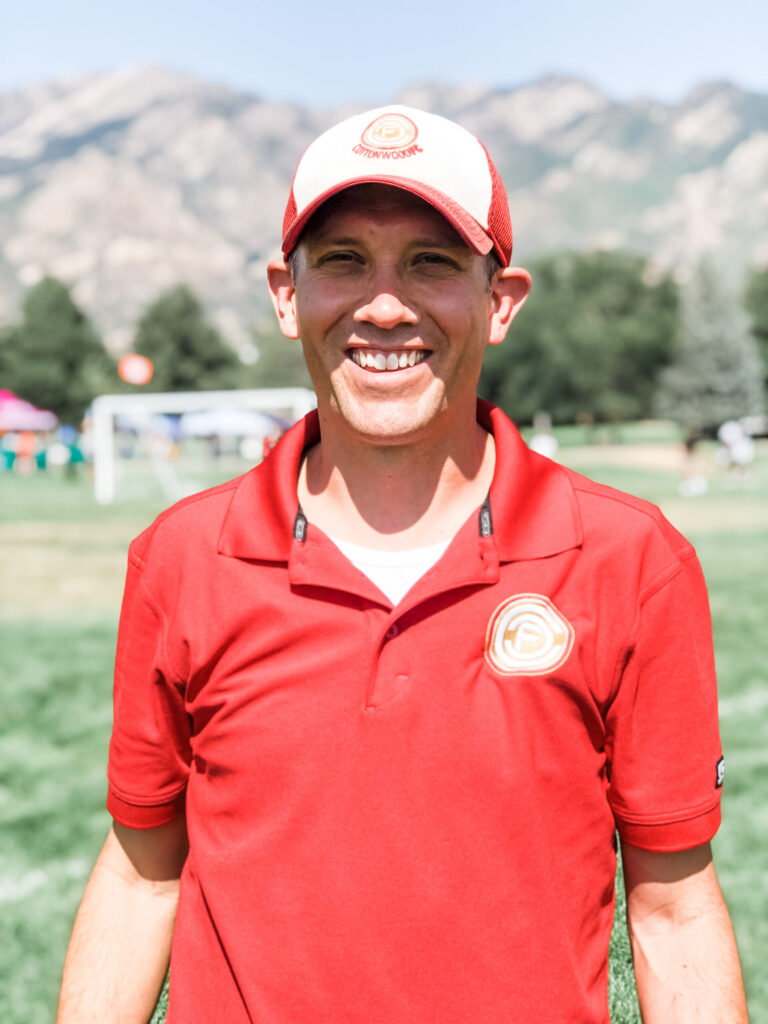 Today we are excited to highlight Coach Jared Mathis for our #CoachFeatureSeries! Jared Mathis coaches the Boys '08 Red team and is the Assistant Coach for the Girls '10 team. Here's more about Coach Mathis in his own words…
I have 4 children, 1 boy and 3 girls. In 2003 I married my wife, Holly, who is an amazingly patient wife and mother, especially when it comes to me spending all my nights with soccer. I have lived in Utah for most of my life outside of a few years in Brazil and Pennsylvania.
I have been coaching soccer for about 8 years. I started when my little boy was not old enough to play, but they would make an exception if I was willing to be the coach. So, here we are. I have coached all of my kids at one level or another.
My favorite thing about coaching, is watching the kids succeed in life and soccer. I do my best to make sure the kids have fun. If they are having fun, they will continue to play. There are some great life lessons and life long memories that come from sports, and I just want to make sure that the kids get some of the same great opportunities that I had.
When I am not coaching soccer….wait, I am always coaching soccer. (Just kidding 😉). I am a Physician Assistant by day and dad / husband / coach by night. As a family, we love to spend time together doing anything and everything. I enjoy hiking, fishing, hunting, and anything outside.
I thoroughly love coaching at CFC and love seeing the kids get better.